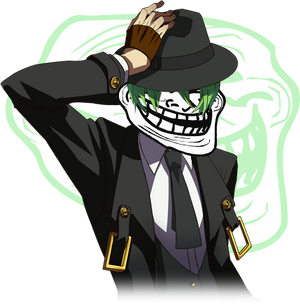 Hello guys!
OoScienceoO here! Just making a little blog for Terumi, if he was real, he would probably troll the shit out of you. Well, scince he isn't, I'm kickin' in for him! So if you have any questions, ask me and I'll try to answer as similiar as Terumi would! So ask on! (Yet another explanation mark there, hehe xD)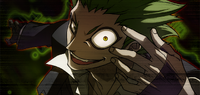 Added April 17, 2012:
Hey guys, I just wanted you thank you all alot for the questions! Do keep posting them, I- Hazama has alot more to say! Also, I seemed to be obsessed with these photos xD Thanks.
Edit: Just saying, I do like cats a bit. Don't tell Hazama and you'll do me a huge favor, I'll help ya out with something if you just keep your mouth closed, will ya?

Edit: Hey, 101 comments!
Edit: Just so you all know, I play BlazBlue Calamity Trigger on the PC, which means: Yes, I do suck at it and I use a keyboard and I use Xbox Live. I have no clue why my name is PreparedPage117 or what the hell it is, but feel free to add me and we can play. Just a quick side note; I don't play seriously yet as I have to learn what character to main and such.
 OoScienceoO  Troll-Approved