Ad blocker interference detected!
Wikia is a free-to-use site that makes money from advertising. We have a modified experience for viewers using ad blockers

Wikia is not accessible if you've made further modifications. Remove the custom ad blocker rule(s) and the page will load as expected.
"Childish killer" is the theme of Jin versus Tsubaki, introduced in BlazBlue: Continuum Shift Extend, with vocals by BlazBlue: Continuum Shift's announcer Dale Paris Sanchez, and opera singer Sachi Kitazawa providing the chorus. There is also an instrumental version of the theme called Cross Line and is also the name the theme is given within the game.
Track listing
Music
Original version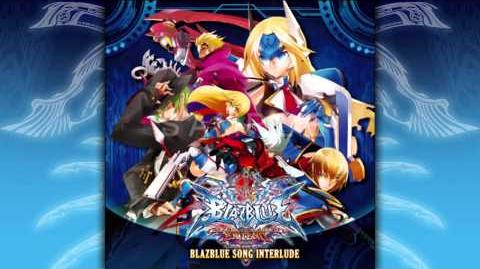 Remixed version
Lyrics
Long long ago
When she was little girl
If when she filled blissfully
Long long ago
When he was little boy
If when he filled blissfully
So wrong
It's so intense that it's so painful
All around is sadness
Because hopeless love stories
They had childish memories
Like a rose
So your blood
They were born to fight a decided destiny
Then must
Then must be never known
Mutual love
Let me whisper in your ear
Cruel lover you
Like a rose
So your blood
They were born to love a decided destiny
Then must
Then must be never known
Hidden malice
They are attracted to each other
Cruel love
They had childish memories
If, if it can be reborn
In the peaceful and beautiful world
And they bump into them
They wish
Long long ago
When she was little girl
If when she saved mind
Long long ago
When he was little boy
If when he saved mind
So wrong
It's so intense that it's so painful
All around is sadness
Because hopeless love stories
They had childish memories
Like a crow
So your dark
They were born to fight a decided destiny
Then must
Then must be never known
Mutual love
Let me whisper in your ear
Cruel lover you
Like a crow
So your dark
They were born to love a decided destiny
Then must
Then must be never known
Hidden malice
They are attracted to each other
Cruel love
They had childish memories