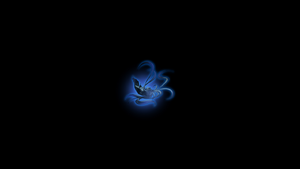 The Boundary is the place where the various timelines intersect. It seems to be where things go after the events have already happened. Only a few can observe the multiple timelines in the Boundary, like Takamagahara and Rachel Alucard.
Information
Edit
Located inside the Boundary is the Master Unit, Amaterasu, the source of distortions in the timeline, which is why Takamagahara wanted Yūki Terumi to destroy it, as Amaterasu was in Takahamagara's way of them gaining complete control over destiny. Only the "Eye of the Azure" can find Amaterasu in the Boundary.
Also located inside the Boundary is the Azure, and it is described as being the true power of the Boundary itself. The Boundary is where most who came into contact received their abilities.
In Arakune's case, stepping into the Boundary had transformed him into a black, amorphous creature, and spit him back out, leaving Arakune obsessed with finding the energy of the Azure, and now hunts down those that exude the same energy or traces of the Azure Grimoire. In Litchi Faye-Ling's case, in coming into contact with the Boundary, she started having fits of blacking out and witnessing events of other versions of herself, as well as having a desire to obtain the Azure Grimoire. As she draws power from the Boundary, which has since corrupted her (to an unknown extent), it also slowly errodes her mind, and overusage may end with her turning into something like Arakune.
In Hakumen's case, after the Dark War had ended, Hakumen warned the people to "change their evil ways". Reportedly, the people were either insulted, or didn't understand why he was chastising them. Either way, they locked him away in the Boundary, along with Terumi, for roughly 90 years, but he was later salvaged from the Edge by Kokonoe, which resulted in leaving many of his memories eroded.
The Boundary is also where Nu-13's soul was salvaged, and later implanted in Lambda-11.