Ad blocker interference detected!
Wikia is a free-to-use site that makes money from advertising. We have a modified experience for viewers using ad blockers

Wikia is not accessible if you've made further modifications. Remove the custom ad blocker rule(s) and the page will load as expected.
Vocal:
Faylan (

飛蘭

Feiran)
Title:
Blue sanction
Album:
wonder fang
Lyrics:
Faylan (

飛蘭

Feiran)
Composition:
Shunryū (

俊龍

)
Arrangement:
Masaki Suzuki (

鈴木マサキ

Suzuki Masaki)
"Blue sanction" is a song by j-Pop singer Faylan. The title track is used as the opening song for the console version of BlazBlue: Chronophantasma, and the single was released on July 24, 2013.
Track listing
1. wonder fang

Lyrics: Faylan (

飛蘭

Feiran)
Composition/Arrangement: Hisashi Koyama (

小山寿

Koyama Hisashi)

2. Blue sanction

Lyrics: Faylan (

飛蘭

Feiran)
Composition: Shunryū (

俊龍

)
Arrangement: Masaki Suzuki (

鈴木マサキ

Suzuki Masaki)

3. wonder fang (Off Vocal)
4. Blue sanction (Off Vocal)
Music
Full Version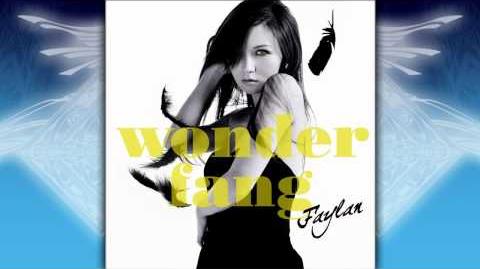 Opening Version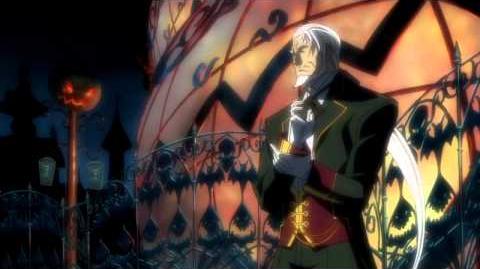 Lyrics
Kanji
Rōmaji
Translation

蒼く燃えた誓い
明日が結ばれてく
イカナイノ?
イケナイノ?
やがて すべて 解き放たれてく

Aoku moeta chikai
Asu ga musuba rete ku
Ikanaino?
Ikenaino?
Yagate subete tokihanata rete ku

Tomorrow will be bound
by the blazing blue vow
Won't you go?
Can't you go?
In the end, everything will be set free

この先の死線には
遠い遠い記憶を 捩じ伏せている
幻想が 刻の光を記して
差し伸べた手から 何か零れ落ちた

Konosaki no shisen ni wa
Tōi tōi kioku o nejifusete iru
Gensō ga toki no hikari o shirushite
Sashinobeta te kara nanika kobore ochita

The verge of death from this point on
is holding down the memories from long ago
The illusions learn of the light of the time
and something falls from the extended arms

真の悪の代償に 抗い出した正義を抱き
信じたい想い 超えていくよ 過去に導かれて

Shin no aku no daishō ni aragai dashita seigi o idaki
Shinjitai omoi koete iku yo kako ni michibika rete

In the price of the real evil, embrace the justice that you oppose
Lead it to the past, going across the feelings you want to believe in

誰かを護る為の生気は 蒼き息吹の命
忘れないでほしい 笑い合えた日々よ
世界を揺らす理の術 たとえ封印されても
諦めない意思掴む
熱く 駆ける Hard soul
染まる夜明け
開く Blue sanction

Dareka o mamoru tame no seiki wa aoki ibuki no mei
Wasurenaide hoshī warami aeta hibi yo
Sekai o yurasu kotowari no jutsu tatoe fūin sa rete mo
Akiramenai ishi tsukamu
Atsuku kakeru Hard soul
Somaru yoake
Hiraku Blue sanction

The life that serves to protect anyone is the life of the blue breath
I want you to not forget the days where we laughed
even if the logic shaking this world is sealed
the dawn grasping the will to not give up
Dyed in a passionate, running hard soul
Opens up the Blue sanction

繰り返す誘いに
深い深い傷跡 疼きだして
目的は定まる事のないまま
浮遊した足跡 探し求めていた

Kurikaesu izanai ni
Fukai fukai kizuato uzuki dashite
Mokuteki wa sadamaru koto no nai mama
Fuyū shita ashiato sagashimotomete ita

In the repeating invitations
the deep, thick scar throbs
while the purpose is not settled,
the wandering footprints are seeking through

空は閉じて魔を宿し 会えない距離はもどかしくて
信じることが 広がっていく闇を散らせるだろう

Sora wa tojite ma o yadoshi aenai kyori wa modokashikute
Shinjiru koto ga hirogatte iku yami o chiraserudarou

If you believe that the distance which separates the sky and keeps the closed devil is tantalizing
it will make the spreading darkness fall

誰にも護れない精界はない 蒼く舞う領域に
滑り込んだ Evil 打ち破られないで
己を奮い立たせるまでは たとえ約束されても
尽きるまで立ち向かう
長く 続く bright road
照らす夜明け
賜う Blue sanction

Darenimo mamorenai sei-kai wanai aoku mau ryōiki ni
Suberikonda Evil uchiyabura renaide
Onore o furuitata seru made wa tatoe yakusoku sa rete mo
Tsukiru made tachimukau
Nagaku tsudzuku bright road
Terasu yoake
Tamau Blue sanction

There is no such world which no one could protect, in the field revolving in the azure
do not destroy the sneaking evil
until you are roused, even if it is made a promise
the dawn that fights until the end
illuminating the long, continuing bright road
Receives the Blue sanction

爆ぜる心の叫びから 現在の声を掬い取るよ
迷いの果てに 伝えていく この復讐の意味を

Hazeru shin no sakebi kara ima no koe o sukui toru yo
Mayoi no hate ni tsutaete iku kono fukushū no imi o

The current voice is scooped up from the scream of the split hearts,
telling the meaning of the revenge in the end of the confusion

何かを傷つけるだけなら 歪みだす蒼さを
新たな未来に刻みつければいい
世界を揺らす理の術 たとえ封印されても
諦めない意思掴む
熱く 駆ける Hard soul
染まる夜明け
開く Blue sanction


Nanika o kizutsukeru dakenara yugami dasu Aoi-sa o
Aratana mirai ni kizamitsukereba ī
Sekai o yurasu kotowari no jutsu tatoe fūin sa rete mo
Akiramenai ishi tsukamu
Atsuku kakeru Hard soul
Somaru yoake
Hiraku Blue sanction

If it's only hurting anything,
you should carve out, twisting the Azure in the new future
even if the logic shaking this world is sealed
the dawn grasping the will to not give up
Dyed in a passionate, running hard soul
Opens up the Blue sanction

蒼く燃えた誓い
明日が結ばれてく
イカナイノ?
イケナイノ?
やがて すべて 解き放たれてく

Aoku moeta chikai
Asu ga musuba rete ku
Ikanaino?
Ikenaino?
Yagate subete tokihanata rete ku

Tomorrow will be bound
by the blazing blue vow
Won't you go?
Can't you go?
In the end, everything will be set free